Todays challenge is to blog about your five favorite blogs and why! I am so excited for this one!
Here are my five favorite in no particular order!
1. Erin at the Erin Elizabeth Blog is one of my daily visits. Not only is she one of my best friends, but she also has so many great pictures and words of wisdom to share :) Check her out!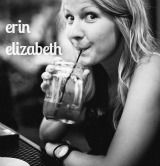 2. Rachel at Dwn In Lndn is also a daily stop for me! I am so excited about blogging because Rachel and I have become blogging friends and read/comment on each others posts daily :) This is actually my favorite part about blogging and I am so happy to have met Rachel through it! Check her out, I seriously LOVE reading her blog!
3. Robin at the Sunshine Diary is also a daily read for me. I love to link up with her on Wednesdays for her I Can't believe statements! Robin has so many great stories and wisdom to share on her blog :)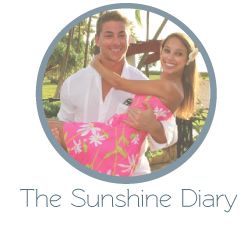 4. Ashley at Run with Me is also a favorite of mine! She has such awesome posts and a great sense of humor! I enjoy reading about her music interest, recipes, and inspiration at the gym! I am constantly laughing reading her blog and you can't help but smile when reading!
5. Erin at Love, Fun and Football caught my eye due to her blog title name! I love Love, I love Fun, and I love Football! Erin was one of the first blogs I started following and I absolutely love to read her posts! She is such an inspiration to me and I am so glad to have found her blog via blog world!